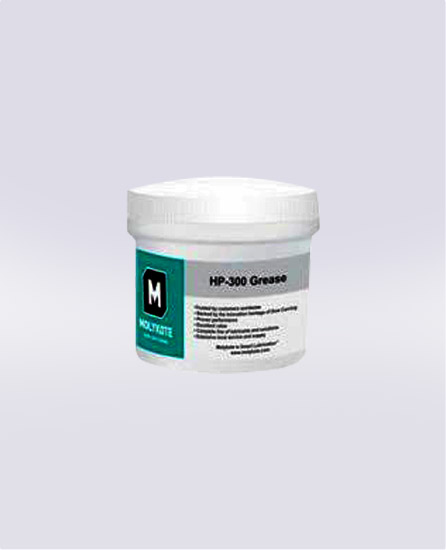 MOLYKOTE™ HP-300 Grease
Fully fluorinated grease provides extraordinary performance under extreme conditions.
APPLICATIONS:
• Molykote® HP-300 Grease can be used broadly under harsh conditions such as low or high temperatures, corrosive, solvent, liquefied natural gasses, high vacuum, etc.
• Cleanroom equipment and semiconductor manufacturing equipment where the volatilization of the lubricating material is undesirable.
• Compatible with most plastics
• Excellent stability at high temperatures
• Superior resistance to chemicals and solvents
• Minimal deterioration due to oxidation, appropriate for long-term lubrication
• Low vapor pressure (base oil)
Clean point of application. As is usual with lubricating greases, apply or fill by means of a brush, spatula, or automatic lubrication device.