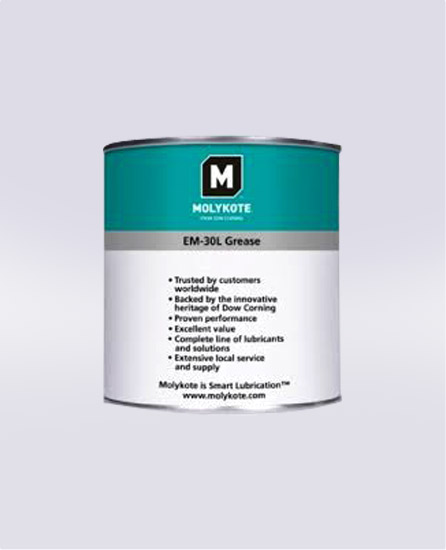 MOLYKOTE™ EM-30L Grease
Lubricating grease developed for plastic components
APPLICATIONS: Automobiles, electrical appliances, precision equipment, audio equipment, and office equipment that have plastic parts.
• Compatible with most plastics
• Can be used for plastic-plastic contact, metal-metal contact, and plastic-metal contact
• Long service life
• Low seepage, so it can be used in places wherein cleanliness is required
• Does not contain silicone thereby preventing problems with contact point failures
Clean points of application. As is usual with lubricating greases, apply or fill by means of a brush, spatula, or automatic lubrication device.